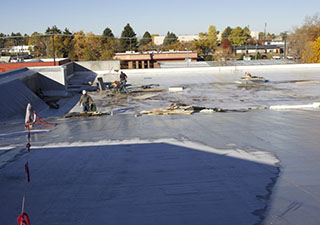 Commercial roofing companies have been around the Fruitport, MI area for years, in fact, at Empire Contractors, we're proud to say our service records date back more than twenty years! We know what it takes to keep your roofs in pristine condition so that you can always be confident in the protection of your building. As a full-service commercial roofing company, we can handle anything your roof might need with ease. From simple repairs to complete replacements, we've got you covered. Our extensive list of services is available for all types of roofing systems, this means that when you call on us, you won't have to worry about being referred to anyone else for your commercial roofing needs. No matter how small or large your roof or the repairs and services it requires are, it's important to ensure it is being handled by professionals. At Empire Contractors, we always use long-lasting, dependable products that are destined to last when being used by our knowledgeable roofers. If you're ready to trust in your roof once again, reach out anytime at (231) 861 – 7221.
We Do It All!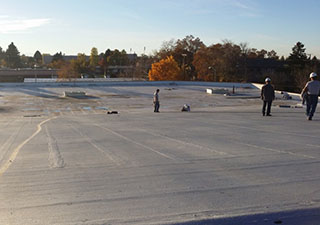 When we say full-service, we mean it. Our roofers are professionally trained on all types of commercial roofing systems and they have the expertise to get your roof the specialized care it needs to last. Whether you are looking to have a new roof installed on your building, or if your existing roof has a leak that needs to be found, we do it all and will always make sure your roof is set up for success once we've worked on it. You shouldn't have to wonder if your roof is going to make it through another storm, always have confidence in your roof with the experts at Empire!
Call Today
With the storm season right around the corner, don't wait! Give us a call today at (231) 861 – 7221. You will soon see why Empire Contractors is at the top of the list for dependable commercial roofing companies in Fruitport, MI and the surrounding areas. It doesn't matter how simple or complex your roof's needs might be, we are ready to bring your roof back to life so you can once again be worry free about your building's protection! We're always here for you!