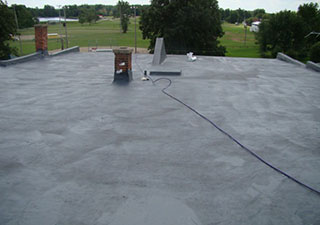 When it comes to superior commercial roofing companies in Battle Creek, MI, the team at Empire Contractors has worked hard to be at the top of the list! We are proud of the great reputation we have built for ourselves over the last twenty years and we believe you won't be disappointed when you choose to work with us for any of your commercial roofing needs. Every roofer we have is dedicated to providing our customers and their roofs with only the finest customer service and workmanship around and we'll make sure your roof if fit to last after we've worked on it. Your roof was designed with longevity in mind, and when installed and maintained properly, commercial roofs can last for decades and when you hire Empire Contractors to handle your roofing needs, your roof will have that chance! This is ideal as it saves you money and hassle! If it's time for a new roof, we've got a long list of incredible options and we'll make sure you are well informed so that you can get the type best suited for your needs and budget! Whatever your roof needs, we've got you covered! Call today for service, we're always available at (231) 861 – 7221.
Stay Comfortable!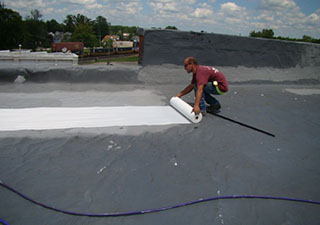 With all the unknowns in the world, it's nice to know you have a team of professionals working for you. At Empire Contractors, we've changed our processes so that we can continue to provide our customers and their roofs with everything they need while ensuring you can be safe in the comfort of your home or business. With our no-contact appointments and 100% virtual experience, you don't even need to get out of your pajamas to get the same great customer service and workmanship! Even at a safe distance, you'll still feel the courteous and professional customer service we offer. Don't put yourself or your roof at risk, give us a call anytime to schedule safe service!
Reach Out Today
Work with one of the leading commercial roofing companies that your neighbors in Battle Creek, MI continue to call on. At Empire Contractors, we are proud to offer our customers unmatched service in every way and know our professional roofers will bring your roof back to life in no time! If you think your roof needs help so that it can protect your building with confidence all summer long, reach out today at (231) 861 – 7221.