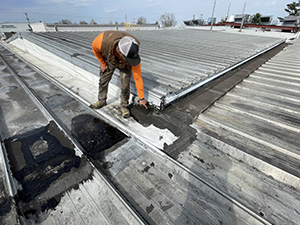 Choosing a contractor for your next roofing project is a major decision, one that can impact the longevity and quality of your building's roof. Though there may be many commercial roofing companies in the region, the team at Empire Contractors in Kalkaska, MI, stands out. We have the skills and experience you are looking for! To request more details, or to schedule your inspection, call us today at 231-861-7221.
Factors to Consider
License and Insurance: A licensed and insured company means they are legitimate and will take financial responsibility in case of accidents.
Roofing Materials: Different companies specialize in various materials, from EPDM to metal roofing. Make sure your company has expertise with your specific roofing type.
References: Experienced companies will have a portfolio of satisfied clients. Don't hesitate to ask for references to gauge the reliability of the company.
Written Estimate: A written estimate can protect you from unexpected charges and ensure that you understand the scope of work. This allows for a mutually beneficial partnership with your contractor.
Adverse Weather Conditions: It's vital to know how your contractor deals with unexpected weather events during the roofing process, allowing you to avoid delays or damage.
Subcontracting: Subcontracting can affect the quality of work. If the company does subcontract, inquire about those workers' qualifications.
Project Timeline: Time is of the essence, especially in commercial settings. A timeline helps you plan accordingly and avoid extra costs.
Payment Terms: Discuss payment structure upfront. Reputable companies will offer flexible payment terms that suit your financial condition.
Warranty: Always inquire about the different warranty terms, which can vary greatly from one company to another. This ensures you know exactly what you are getting.
Final Inspection: A final inspection ensures that the job meets your standards and allows you to discuss any concerns before the final payment. As a reputable roofing company, we always conduct final inspections to conclude any project.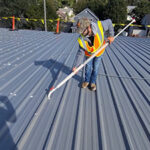 Keeping these factors in mind will help you better understand what to expect from your contractor. After all, you want to avoid unpleasant surprises and ensure that your investment is protected.
Contact Us
If you're a building owner in Kalkaska, MI, looking for a contractor, the team at Empire Contractors is here for you. We are passionate about exceeding our clients' expectations! We can schedule a consultation to provide all the information you need. Contact us today at 231-861-7221 to get started!