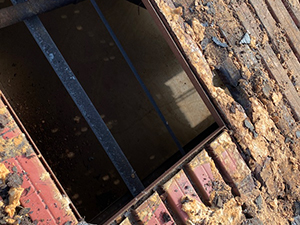 Owning a commercial building can be stressful. You have to manage inventory, payroll, customer complaints, and general paperwork. Because of this, you need a company to manage your roof for you. With our commercial roofing services, you don't need to worry about your roof. Empire Contractors has been helping the commercial owners in St. Joseph, MI, for the past twenty-five years. Call us today at (231) 861-7221.
Our Commercial Roofing Services
Since we are a commercial roofing contractor, our sole focus is your commercial roof. We offer commercial repairs for your roof. We also offer restorations for your commercial roof, which extends your roof's lifespan and delays the need for a replacement. We strive to find the easiest and most cost-effective solutions for our customers.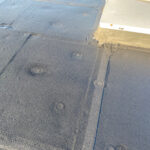 In addition, we offer roof replacements when your roof has reached the end of its lifespan. With all our services, we include a thorough roof inspection. We also have a maintenance program to keep your roof healthy year round. This particular program gives you the ability to schedule your services for the year. You will know exactly when we will arrive at your building. This will give you time to plan as well as peace of mind!
About Our Crew
Our crew members have been carefully selected based on their knowledge, honesty, and dedication to high-quality craftsmanship. We cherish these values to ensure we provide the best possible service for our clients. From our customer service crew to our roofing technicians, we will always be open and honest with you. Each of our crew members has completed a thorough training program. We are licensed and insured to cover any issues that may arise while maintaining your commercial roof. Come see for yourself why so many commercial building owners in St. Joseph, MI, choose Empire Contractors.
Contact Us Today
The crew at Empire Contractors can manage all of your commercial roofing needs. When you hire us for your roofing needs, you will have more time to manage your business. We offer our services in St. Joseph, MI. If you are looking for commercial roofing services, then we are the best contractor around! Contact us today at (231) 861-7221. We look forward to partnering with you, so you can focus on what matters most.