Need assistance from single-ply roofing specialists for a commercial roofing project in Hastings, MI? Empire Contractors has a phenomenal reputation due to many years of consistency. We do everything the right way, from craftsmanship to customer service! To find out more about our services, call (231) 578-4760 today.
Single-Ply Roofing Professionals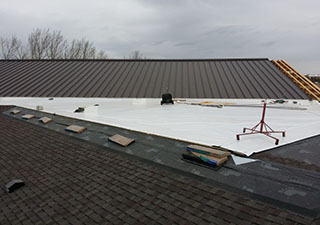 Since the 1990's, Empire Contractors has been delivering top quality roofing services to the people of Michigan. To get roofers who really know what they are doing when it comes to single-ply roofing, choose our team for the job! We can help with any type of single-ply roofing service.
There are a few types of single-ply roofing, and each kind has its own unique advantages. If you are looking to get a new single-ply roofing system installed onto your commercial building, we can advise you on the best option for your specific building. Our expert roofing technicians provide flawless installation! Then, in the years that follow, you can just give us a call again to get roof inspections and regular maintenance.
Roof Restoration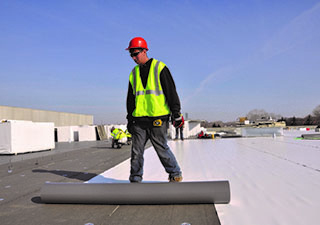 Restoring single-ply roofing systems is something that the team at Empire Contractors does quite often. If you would like to see how long you can keep your single-ply roofing system in top condition, choose the team at Empire Contractors for effective roof restoration! We use roof coatings to improve a roof's condition and lower utility costs!
Our Reviews
Over the years, we have had plenty of customers provide testimonials. We've posted them right here on this website! Check them out to see what the people of Michigan have said about our work! Customers appreciate our timely roofing services, transparency, and first-class craftsmanship. We always keep our job sites tidy and always ensure that each project is completed safely and correctly!
Call Us Today!
The roofing specialists at Empire Contractors are very prepared to help more clients in Hastings, MI save on their roofs. We offer a complete list of single-ply roofing services and will continue to deliver top quality results. Call (231) 578-4760 to get in touch with our experienced team today! Our roofers are prepared to deliver any kind of roofing solution, from small repairs to new roof installations!