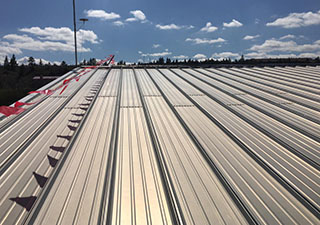 Single-ply roofing systems are incredible options for commercial and industrial buildings throughout the Battle Creek, MI area as they do great in our ever-changing temperatures! However, there are quite a few options when it comes to these great roofs, and it's important to make sure you have single-ply roofing specialists assisting you with your roofing needs so that you can be certain your roof is getting the specialized care it needs to last. At Empire Contractors, our team of roofers is well versed in all types of commercial roofs and we bring the needed knowledge and expertise to every roof we work on. No matter the type of roof you have protecting your building, you can be certain that when you call on us, we will make sure your roof is set up for success so that you can once again have one less thing to worry about! Call us today to find out about how we've changed our practices to keep our customers safe while ensuring your roof can get what it needs. Give us a call at (231) 861 – 7221.
Dependable Solutions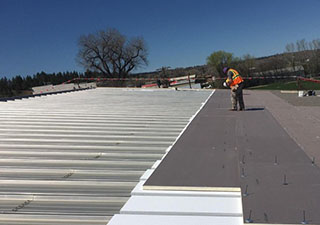 At Empire Contractors, we've done the research so that we can be confident in the products we offer our customers. Every type of commercial roofing system we have available for your building is a high-quality, dependable option and we know you won't be disappointed with any of them! If you already have a reliable single-ply roofing system protecting your building and it just needs a little TLC so that it can continue to get the job done right, our team provides repairs, services, and maintenance for all of the single-ply roofing systems as well. You can be certain that when you call on us, it will always be one of our professional roofers coming out to complete the job as we never outsource a job, no matter the size! We're here for your when you need us and with summer right around the corner, now's a great time to make sure your roof is in the best shape possible!
Reach Out Today
If you have a single-ply roofing system in need in the Battle Creek, MI area, call Empire Contractors today. We install, maintain, repair, and service commercial roofs of all kinds and will make sure you can trust in yours all summer long! Reach out today at (231) 861 – 7221.