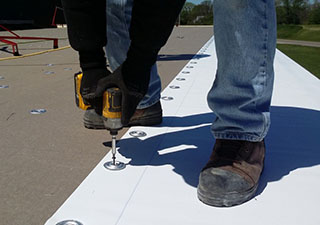 It should come as no surprise that the various types of single-ply roofing systems share many of the same great advantages, but they also have unique benefits to bring to your roof as well. If you're looking to replace your old, worn roof with a single-ply option, or if you need a new roof installed on your building currently under construction, you can trust in our knowledgeable roofing professionals to help you choose the best roof for you. Here in Ada, MI, the professionals at Empire Contractors offer a complete list of services for all types of commercial roofs, including the various single-ply options. This means whatever your roof is in need of, we've got you covered! Just call our team today at (231) 861 – 7221 and know you'll soon have a roof you can rely on once again.
Know Your Roofs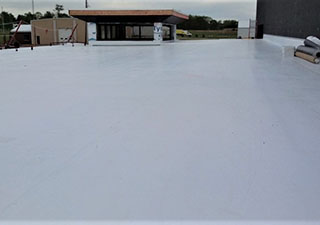 Really, this isn't your job, while we believe it's important for you to know your roofing options, it's not your job to know the differences between each one. That's ours and we'll listen to your needs to help you choose the right roof. If you need a new chemical and grease resistant option to keep your restaurant, food processing plant, airplane hangar, or other building protected, then a PVC roofing system is likely your best solution.
Looking for a more energy efficient and environmentally friendly option? TPO roofs have much to offer and with low maintenance, they can help to lower your utility and roofing costs over time! If you're looking for a flexible, fire resistant option, a rubber roof, also known as EPDM, could be what you need. Whatever the case, you can count on our team to get you a roof that will work for you and we'll be able to keep it repaired, serviced, and maintained throughout its long life too! Call our office today and find out about our customizable roof inspection and maintenance programs!
Reach Out Today
When you need assistance with a single-ply roofing system, Empire Contractors is the team you can trust in Ada, MI and the surrounding areas. We approach every roof differently and we'll make sure your specific roof gets what it needs to last. From repairs to replacements, we're here to help. Reach out today at (231) 861 – 7221.