Rubber roofs are immensely durable roofs that one can install in their commercial complex. They are easy to install and are typically known for having a long life. However, rubber roofs can develop bumps and scratches without effort. These scratches can potentially expand and cause leaks and cracks. Potential degradation of rubber roofs is always a cause for concern due to the challenging weather in Waterford, Michigan, or the vicinity. We, at Empire Contractors, can effectively repair the rubber roof of your industrial or commercial complex. For more information about our rubber roof repair program, call us at (231) 578-4760.
Potential Rubber Roof Issues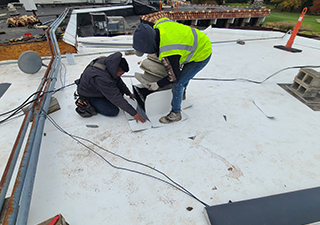 Rubber roofs often demand caution despite their long-lasting life. Due to Michigan's testing weather, your roof will defend against rain and snowstorms frequently. These can be dangerous as standing water is damaging to the roof. If water stands for too long, it can soak into the membrane of your roof, causing damage. The risk is vastly invisible, but at the same time, it is costly for your business. The weather in Michigan can breed blisters, cracks, and tears on the surface of your rubber roof. These cracks can open up the membrane of your roof, which is detrimental to its structure. The list of issues can be long, but Empire Contractors is capable of dealing with all problems associated with rubber roofs. We suggest you to at least get your roof inspected, so you have an idea about the issues you can face. If this damage is unattended, it might become a complete re-roofing task.
Rubber Roof Repairing Services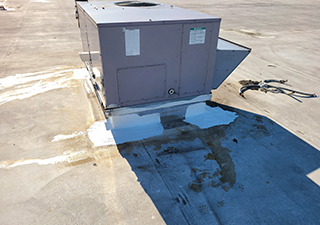 Empire Contractors are an endorsed member of the Choice Roof Contractor Group. We work to provide an economical and accessible solution for your roof that uses advanced technology. Many contractors can fix your roof in the short term by applying stopgap repairs. Still, we realize they can become a nuisance for our valued customers. Therefore, we only use quality solutions and apply them expertly. Our technical advisors can visit your roof and assess its condition before commencing repairs. They will identify weak areas and suggest solutions that are practical and sustainable. We want your roof to flourish for a long time!
Contact Us
If you own a commercial or business complex in Waterford, Michigan, and seek to repair your rubber roof, then get in touch with us. You can dial us at (231) 578-4760 anytime and talk to a representative of Empire Contractors. They will offer all the guidance you might need!