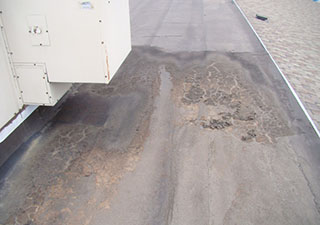 There are a lot of industrial and commercial buildings out there that are being protected by a rubber roof. Also known as EPDM, rubber roofing is a wonderful commercial option due to its longevity, durability, and affordability. Who doesn't love those words? However, with every roof, comes repairs, there is no ignoring the fact that at some point in your rubber roofs' life, you will need to repair it. With Empire Contractors though, you can make sure to stay on top of any rubber roof repairs that your roof might need and that will guarantee to keep your costs down and any damage minimal.
At Empire Contractors, we are happy to come out and inspect your roof so that you know what condition your roof is in. By staying ahead of repairs with regular inspections, you can feel good knowing your money is being spent wisely and not being blown on large, costly repairs that we work hard to help you prevent in the first place. If you are in Kalamazoo, MI or the surrounding cities, give us a call today at (231) 861 – 7221 to ensure you are on top of any rubber roof repairs needed.
Less Wasteful

So many roofs are replaced prematurely these days. There are a couple of reasons for that, one is because people aren't aware of all of their repair options out there and the second is because many roofing contractors don't catch the repairs before it is too late. With Empire Contractors, you can feel good knowing neither of those will be an issue. Our roofing team is constantly training to guarantee they are always aware of the new issues and products available in the commercial roofing industry.
When you hire Empire Contractors, we will find any and all issues the first go around to ensure that any repair needed is done right the first time. From a small patch job, to a full roof coating, whatever repair your rubber roof needs, we can get it taken care of quickly and correctly. A roof coating is a great way to add years to the life of your roof, just ask us about your options today!
Call Us Today!
Don't let any rubber roof repairs that are necessary on your roof stress you out, just give the team at Empire Contractors a call today at (231) 861 – 7221. We are the top choice for any rubber roof repairs in the Kalamazoo, MI area. When you give us a call, we will schedule an inspection as quickly as possible!