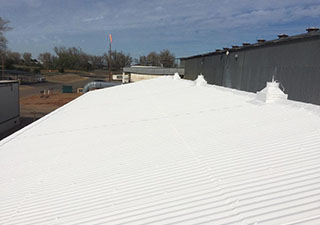 If you're a business owner or property manager in Fruitport, MI, chances are you've heard of roof coatings, or roof restorations, before. This incredible roofing service is a wonderful and affordable way to restore the life of your roof without having to deal with a complete roof replacement and can keep your roof performing like new for years! At Empire Contractors, we offer this great service to our customers because we have seen the many benefits it has to offer your roof, your building, and your budget! We've done the research so that we can be confident we are providing our customers with dependable products and our roof coatings are no different, they come with unbeatable warranties that will keep you protected for years! If you would like to learn more about a roof coating or if you'd like to schedule an inspection or other service, reach out today at (231) 861 – 7221.
All Around Savings!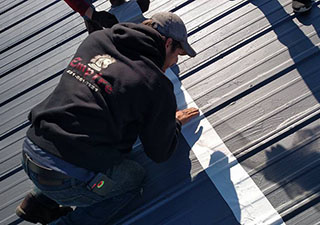 Roof coatings are an incredibly cost-effective solution that can help you save money in several ways. They typically have low labor costs and require less maintenance meaning you won't be spending as much to have your roof maintained season after season. This is because they are highly durable and resilient and offer your roof watertight protection you can count on for the long term. With roof coatings, you can avoid the expenses that come with roof replacements such as landfill and disposal costs. And on top of all of these great money saving benefits, your roof coating can help to lower your energy costs as they are highly reflective and are energy efficient! Still have questions? No problem! We're only a phone call away and we're here to get your questions or concerns addressed immediately!
Call Today
Don't wait! Summer will be here before we know it and that means the storms will be testing your roof yet again. A restorative roof coating will give you the watertight protection you need so that you can have the peace of mind you deserve knowing you're covered. At Empire Contractors, we offer flawless roof coating applications for roofs in Fruitport, MI and the surrounding areas and we'll make sure you can have confidence in your roof once again! Give us a call today at (231) 861 – 7221.