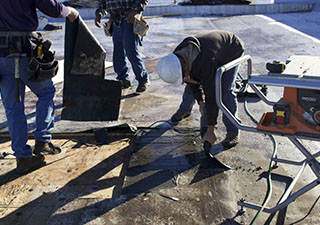 Flat roofs should last for many years when installed and maintained properly and we know that when the time does come for a flat roof replacement, it can be a stressful one. From finding the right roofing contractor to replace your flat roof, to choosing the right type of flat roof, there are many things to consider and worry about. However, when you hire the team at Empire Contractors to do your flat roof replacement, we take away as much stress as possible. We offer the highest quality workmanship and customer service in the North Muskegon, MI area and will give you all the information you need to choose the right roofing option for you and your building. Reach out to us today at (231) 861 – 7221 and we will gladly go over any flat roof replacement concerns you might have.
We Replace All Types Of Flat Roofs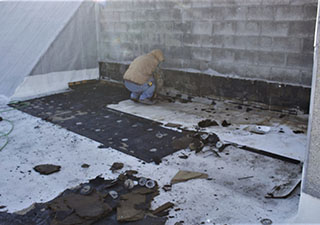 Instead of stressing about having to replace your flat roof, think of it as a chance to get a fresh start with a new roof. Whether you want to start over with a brand new type of flat roof on your building or you just want to replace your current flat roof with the same option as before, when your flat roof is installed properly, you can feel good knowing that with the right maintenance it will last for many, many years.
Several of the most popular flat roofing options out there are TPO, PVC, and metal. When you are ready to replace your flat roof and have any questions on the types of flat roofs available, give our team a call and we will discuss all of the pros and cons for each type so that you will feel confident knowing you are choosing the right roofing type for your commercial building.
The Right Team To Call
With over 20 years of roofing industry experience, you know you are getting the best team out there when you hire Empire Contractors. When we install your new flat roof, we are also happy to discuss our maintenance plans with you to ensure that your new roof will last as long as possible. When you need the finest commercial roofing contractor to get your flat roof replacement taken care of quickly and correctly, the team at Empire Contractors is ready to help. For any flat roof replacement needs in the North Muskegon, MI area, call us today at (231) 861 – 7221.