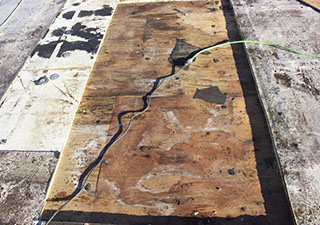 If your facility has a flat roof, you are among the millions of other business owners who have this popular roofing type. Although a flat roof can be many different substrates like EPDM, PVC, TPO, and more, they are the most common type of roofing solution for commercial and industrial properties throughout the US. While they are such a great option, they also come with common problems, mostly from water infiltration and other drainage issues; although, weathering plays an important piece for flat roofs as well.
If your North Muskegon, MI facility is in need of a professional to handle your flat roof repairs, give Empire Contractors a call at 231-861-7221.
Efficient and Correct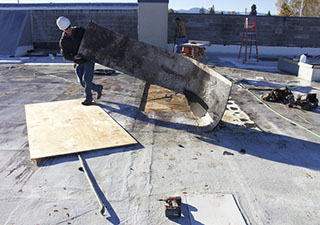 We know that when you are facing problems with your roof, you want them done quickly and with minimal disruptions. That is why our team is here for you. We've been in the industry for over 20 years and have seen it all and fixed it all. The best part is that your flat roof will be repaired correctly the first time, so you won't have to keep worrying about recurring repairs. When you work with our team at Empire Contractors, you can count on us to get your roof back to its peak condition.
Full-Service Contractor
If we're inspecting your roof and notice that there are more than just a few repairs, we might suggest other solutions that will better serve you. Extensive repairs can quickly add up, and there might be a more cost-efficient solution. The good news is, as a full-service contractor, we're able to handle any type of roofing service you may need for your flat roof. This includes:
Leak detection and repair
Roof restorations and coatings
Flat roof replacement
Roof maintenance
And more!
Whatever type of service you require for your North Muskegon, MI property, our team has you covered. And don't worry, we handle repairs of all sizes. So even if you have just a small leak, we want to get it fixed for you as quickly as possible to ensure it doesn't spread and cause more damage.
When you're ready to turn to our team for all your flat roof repair needs, please call 231-861-7221.