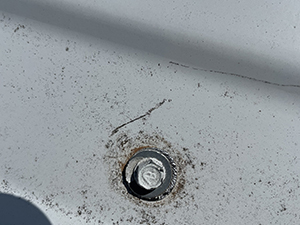 Are you a business owner in Mackinaw City, MI, concerned about the integrity of your flat roof? Your business establishment is a valuable investment, and we understand the importance of keeping it in top shape. At Empire Contractors, we are your local experts in flat roof repair. Connect with us today at 231-861-7221, and let's embark on a journey to ensure the durability and protection of your business.
Understanding the Importance of Flat Roof Repair
Flat roofs are a common choice for commercial properties due to their space efficiency and modern aesthetic. However, they come with unique challenges, especially in a climate like Mackinaw City, MI, where snow and ice can take a toll on your roof's integrity.
A well-maintained flat roof is essential for safeguarding your investments inside the building and providing a safe and comfortable environment for your employees and customers. Neglecting even minor issues in your flat roof can lead to significant problems, including leaks, structural damage, and higher energy bills.
Our Comprehensive Flat Roof Repair Services
At Empire Contractors, we offer a comprehensive range of flat roof repair services to address all your roofing needs:
Thorough Roof Inspection: Our experts commence by conducting a meticulous inspection of your flat roof to identify existing issues and potential vulnerabilities.
Prompt Repairs: Whether you're dealing with minor leaks, cracks, or more extensive damage, we have the expertise to assess the problem and recommend cost-effective solutions.
Emergency Repairs: Roofing issues can arise unexpectedly, potentially disrupting your business operations. Our emergency flat roof repair services are available 24/7 to provide immediate solutions and minimize downtime.
Preventive Maintenance: Regular maintenance is the key to extending the life of your flat roof. Our customized maintenance plans are designed to identify and address potential issues before they become costly repairs.
Why Trust Empire Contractors?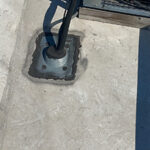 Local Expertise: We are deeply rooted in the Mackinaw City community, which gives us a unique understanding of the local weather conditions and specific challenges faced by flat roofs in the area.
Commitment to Excellence: Our dedicated team is unwavering in their commitment to delivering top-notch workmanship. We employ industry-leading techniques and materials to ensure your flat roof remains strong, reliable, and energy-efficient.
Client-Centric Philosophy: Your satisfaction is our utmost priority. We provide personalized service, transparent communication, and a steadfast commitment to addressing your unique roofing needs promptly and professionally.
Licensed and Insured: Empire Contractors is a fully licensed and insured roofing contractor, providing peace of mind throughout your flat roof repair project.
Call us!
In conclusion, your business deserves the best when it comes to flat roof repair. Empire Contractors is your trusted partner in Mackinaw City, Michigan, dedicated to ensuring your business remains protected and thriving. Call us at 231-861-7221 to learn more!