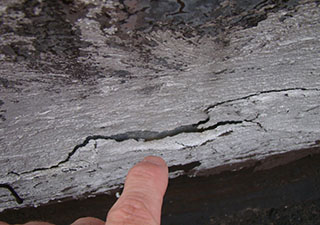 A flat roof repair is a simple service for the professionals at Empire Contractors. Our roofers are all professionally trained and know the best solutions that will fix your roof for the long term while also keeping your roofing budget in a good place. We pride ourselves in our exceptional workmanship and cost-effective solutions and services that help our customers in Lansing, MI get the most out of their commercial roofs, no matter the kind. We service, install, maintain, and repair an expansive list of flat roofs, when you call on us, you can be certain we will get your roof the care it needs to continue performing properly. Call today at (231) 861 – 7221.
Repair on Time for Longevity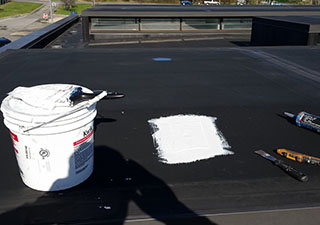 At Empire Contractors, we offer and highly recommend our fully customizable roof maintenance plans that help to keep your roof in pristine condition for the entire span of its life. We recommend these plans for many reasons but one of the most important ones is that they allow your roof to get the services and repairs it needs at the most ideal times. When repairs and services are handled at the right times, it means you won't have to worry about a failing roof and small issues spreading. Proactive services and repairs have proven to be far more effective than reactive ones and they truly help you to get the most out of your roof. With such a major investment, this is what every commercial and industrial building owner and manager should want. We do our job so that you can do yours without hassle. Keep your budget and roof happy while keeping your worries at bay, reach out to us to learn more about these incredible plans.
Trust the Professionals
At Empire Contractors, we are constantly working for you so that you can always have confidence in the state of your commercial roof. Whether it's a flat roof repair, roof coating, roof replacement, or other service, we will handle everything with the needed expertise to ensure it's done right every step of the way. We will never recommend any unnecessary services as our goal is to save you money and make sure no unnecessary foot traffic takes place on your roof. The community of Lansing, MI continues to trust in the professionals at Empire and we look forward to showing you why. Give us a call at (231) 861 – 7221.