You are aware of the value of having a roof that is kept in good condition if you own or manage a property in Mackinaw City, MI. We at Empire Contractors share your dedication to superior roofing. Our roof inspection services are intended to protect your financial commitment and guarantee the durability of your roof. Call us at 231-861-7221 right now to discuss how we can assist you in keeping the integrity of your roofing system.
Importance of Roof Inspections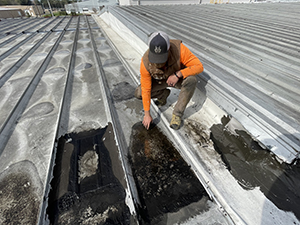 Your property is immensely protected from the elements by your roof. Regular roof inspections are a proactive method to find possible problems early on and fix them. Investing in expert roof inspections is crucial for the following reasons:
1. Early Problem Detection: Roof inspections enable us to identify and address problems in the early stages, avoiding more expensive repairs in the future.
2. Prolonged Lifespan: Performing routine maintenance and inspections will help your roof last longer and protect your investment.
3. Preserve Property Value: A properly maintained roof increases the worth of your home and ensures that it continues to be aesthetically pleasing and valuable.
4. Energy Efficiency: During inspections, insulation or ventilation issues can be found and fixed, helping your building use less energy.
Our Roof Inspection Services' Advantages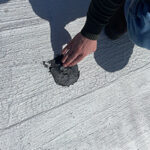 There are several advantages to choosing Empire Contractors for roof inspections:
Professionalism: Our skilled roofers have an eye for detail and are able to spot even the most minute problems.
Cost savings: Dealing with issues as soon as they arise saves you money in the long term by preventing expensive repairs or hasty roof replacement.
Peace of Mind: Knowing that your roof is in good condition thanks to routine inspections gives you peace of mind.
Enhanced Property Value: A well-maintained roof enhances your property's value and curb appeal.
Our Full-Service Roof Inspection Solutions
Empire Contractors provides a selection of roof inspection services that are adapted to your unique requirements:
Regular Roof Inspections: Planned examinations at suggested intervals to guarantee the continuous health of your roof.
Pre-Purchase Inspections: Examinations for buyers of real estate to determine the state of the roof before making a purchase.
Post-Storm Inspections: Following severe weather, our inspections can spot any damage and take appropriate action.
Emergency Inspections: Quick evaluations to address urgent roofing issues
Call us today!
Don't rely on chance to determine the health of your roof. The expert roof inspection services from Empire Contractors in Mackinaw City, MI, will help you safeguard your investment and guarantee the long-term durability of your roofing system.
Call us at 231-861-7221 right away to arrange your roof check. With Empire Contractors, you're protecting your property and ensuring its ongoing value and functionality, not just maintaining your roof.