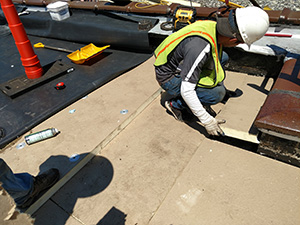 Looking for a trustworthy contractor to provide commercial roofing services can be daunting, especially in urgent situations. Thankfully, the team at Empire Contractors in Kalkaska, MI, is your top choice. We know how crucial a reliable roof is for your operations, and we're here to ensure it remains in top condition. To schedule your personalized consultation, we invite you to call us at 231-861-7221! We would be honored to serve you.
Do Your Research
The first step in finding a reliable commercial roofing company is to do some research. Look for local companies with a strong reputation, and don't hesitate to read reviews or ask for recommendations. Locally owned companies often have a deeper understanding of local building codes and weather conditions.
Ask for Credentials
Choose a roofing company that is licensed, insured, and bonded. All of these are crucial. Proper licensing ensures they are legitimate, insurance protects you from liability, and bonding ensures the job will be completed.
Request a Written Estimate
Before any work begins, you should always ask for a written estimate detailing the scope of work, materials, and overall costs. This will not only help you understand what you're paying for, but it will also help you avoid unexpected costs.
Consider Communication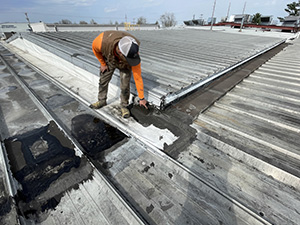 The way a contractor communicates with you is a good indicator of their professionalism and how they will complete your project. Prompt replies, detailed explanations, and an openness to answer your questions are all positive signs.
Check Warranties
Roofing services can be a significant investment, especially for large commercial buildings. Therefore, make sure that the roofing services come with a solid warranty. This is a good indication that the company is willing to stand behind their work.
By taking these steps, you can ensure that you choose the right contractor for your project. After all, the cheapest option is not always the best option. Investing in your roof will help you reap rewards in the future.
Contact Us
If you're a building owner in Kalkaska, MI, and you're looking for top-notch commercial roofing services, consider the crew at Empire Contractors. Our expert team would love to show you why so many in the area continue to count on us for their roofing needs. To learn more, call us today at 231-861-7221! We would love to discuss your project with you and begin providing the solutions you need.