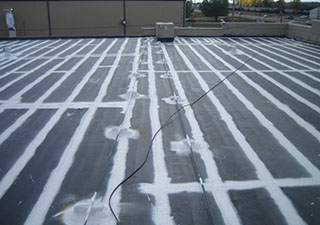 With more than twenty years of bringing dedicated and professional service to the community of Lansing, MI, Empire Contractors is thrilled to be the commercial roofing contractor that your neighbors continue to rely on. Whether your commercial roof currently needs service or not, our number is a good one to have so that when your roof is in need of repairs or services, you don't have to stress about who to call! Our team of professional roofers has the expertise and knowledge to get your roof what it needs so that you can be worry free about it for its lifetime! We have fully customizable roof maintenance plans that help to keep you worry free while keeping your budget happy, give us a call today at (231) 861 – 7221 to learn more about your many options!
Full-Service
When we say we're a full-service commercial roofing contractor, we mean it! We offer a complete list of services and solutions and we offer these for a wide range of commercial roofing systems! We believe that it's our duty to provide you with solutions for any issue that may arise with your commercial roof. Our long list of services includes:

Thorough roof inspections
Professional estimates
New roof installations
Roof replacements
Roof repairs
Roof maintenance
Maintenance programs
Roof restorations
And more!
When you call on us, you won't have to worry about being referred to another company. Our professional roofers will get your roof what it needs and because we never outsource any job, you can be certain it will always be one of our knowledgeable roofers getting the job done. We've worked hard to build our great reputation in the area, and we look forward to showing you why we're the company to count on!
Reach Out Today!
Don't trust your roof to just anyone, no matter the size of your roof or the services it needs, it's important to make sure you are always entrusting it to professionals that know how to handle it. We work hard to make sure our roofers get every roof we work on the specialized care it needs. Empire Contractors has been providing top notch services to building owners in Lansing, MI for more than two decades and we're honored to be the commercial roofing contractor to call on. Reach out today at (231) 861 – 7221.