Are you in search of a reliable way to extend the lifespan of your existing commercial roof? A roof coating is something you should take into consideration when thinking of extending the lifespan of your roof. With the use of a roof coating, you can extend the life of your commercial roof by at least a decade. Furthermore, they are very conveniently installed when compared with heftier projects, such as roof replacement. If your commercial building is based in Kentwood, MI, you can entrust Empire Contractors with your roof for the application of an impeccable roof coating. Roof coatings are widely regarded in the state of Michigan, which is why it continues to be a service that we specialize in. Call us today at (231) 861-7221 for further details.
Low-Cost Upkeep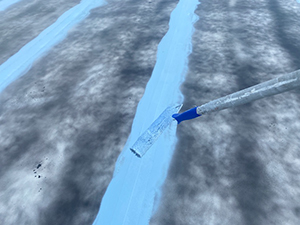 A roof coating that is installed correctly goes a long way in keeping your roof upkeep on budget and is highly cost-effective. It is a very inexpensive option for the restoration of a roof in a way that, besides being convenient to install, prevents any costly repairs that you would otherwise have to face throughout your commercial roof's lifespan. Empire Contractors has been helping industrial building owners in Kentwood, MI avoid shoddy roof replacements for a long time. They do this by giving them an option in the form of a cheap and long-lasting roof coating.
About Empire Contractors
Empire Contractors boasts a distinctive reputation across the state of Michigan due to our unshakeable determination and tenacity exhibited by all our roofers every time we step on the field. We are proficient enough to take on any commercial roofing project at hand, irrespective of its nature or scale. On top of that, since each one of our services is offered at an inexpensive rate, you can forget all your financial worries when calling on us!
Call us today!
A roof coating service done by talented roofers will serve you for a longer time than one that is done by someone that is new to it. Empire Contractors is proud to be the number one choice of commercial building owners in Kentwood, MI, for all their roofing needs. Reach out to us at (231) 861-7221!