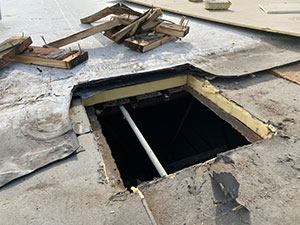 A commercial flat roof has a life span of many decades. Nonetheless, for it to have optimal performance throughout this time, you will need to have supreme repairs and other related roofing services done on it. Empire Contractors is fully aware of the requirements of your flat roof, making it your primary choice for all your roofing woes. You can count on us for excellent solutions regardless of how big or delicate your flat roofing problem is. So, as an industrial building owner in Grandville, MI, you must give your roof the attention it needs. Get in touch with us at (231) 861-7221 for further information.
Repairs Lasting for a Lifetime
At Empire Contractors, skimping on the assigned tasks has never been the way to go. We always provide top-quality repairs to our valued customers. Regarding the issue your flat roof has encountered, be it pooling water, tears, leaks, or something else, fret not, as our accomplished roofers have got your back. Throughout their time in the industry, they have gone over the complications of roofing issues; dealing with your particular issue is not something unusual for them.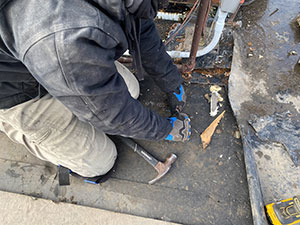 From the start to the very end of your roofing project, you will only get exemplary workmanship from our side. Throughout the job, our qualified roofers will be in touch with you, making sure that the output of your project aligns with your desires. In addition to this, we only utilize superior roofing materials in each one of our jobs, so you can rest assured that the work we conduct on your roof will last for multiple decades.
Reach Out to Us Today!
The significant sum of cash that you spent on the installation of your commercial flat roof needs to pay off. Therefore, you need to have access to a first-class roofing repairing service at all times. If you happen to be an industrial or commercial building owner in Grandville, MI, look no further than Empire Contractors. Reach out to us at (231) 861-7221 and we will take care of all your roofing woes!