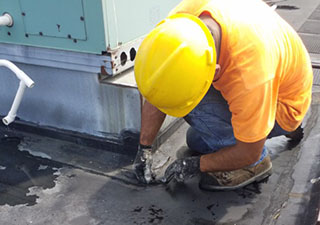 No matter what roofing substrate is on top of your commercial or industrial facility, there are a few things that you expect out of it. The top of your list is likely dependability, durability, and high functionality. You chose that roof to protect your property, and you expect it to do just that. At Empire Contractors, we completely agree with you! Our goal is to provide our clients with trusted roofing services that will help them get the most out of their commercial unit, and that always starts with a roof inspection.
If your North Muskegon, MI property need a professional to help capitalize on your roof's performance, please call our team at 231-861-7221.
A Little Maintenance Can Go A Long Way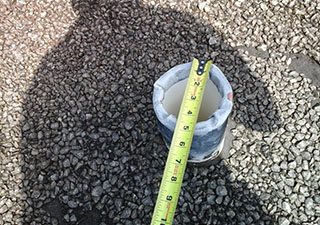 The best and most practical way to get your roof to go the distance is to start routine maintenance with regular roof inspections. You likely already know that things aren't always what they seem, and roof leaks definitely fit into that category. What might only appear to be a minor leak could actually be a much larger issue. When we are able to regularly take a look at your property we are able to provide you with a regular, in-depth look of your roof.
With maintenance and roof inspections, you can control your expenses and avoid premature roof failure. A startling industry statistic shows that roofs that are not properly maintained are only expected to last half of their projected lifespan. A roof that should last upwards of fifty years will only reach twenty to twenty five years, doubling your roofing costs for your company.
Let Empire Help
We would be happy to help you stabilize your roofing costs by performing regular inspections and maintenance for your North Muskegon, MI property. All it takes to get started is a call to 231-861-7221. We are committed to providing quality roofing solutions that not only improve your roof, but also improve your budget. We will always get to the root of your roofing issues and make sure they are handled correctly. So if your property is in need of our services, please don't hesitate to reach out to our team.