Restoring commercial roofs is something that the roofers at Empire Contractors have perfected. We know exactly when the time is right for a roof coating. We'll apply a seamless roof coating that will help your roof and building out in a number of ways. If you're in Cadillac, MI, get a free quote on the project by calling us today at (231) 578-4760.
About Empire Contractors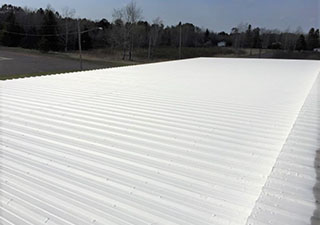 From Empire Contractors, you'll receive honest and straightforward advice on your commercial roof. Our goal is to help people get long-lasting roofs at affordable prices through cost-effective commercial roofing services. Our roofing specialists have had years to hone their craft and are now some of the top commercial roofers in all of the state!
Avoid Premature Roof Replacements!
There are a lot of things that can be done to help you avoid needing to replace a roof prematurely. Setting up a few roof inspections per year will really help ensure that your roof is maintained. Here at Empire Contractors, we have many ways to extend the lifespan of commercial roofs. This includes custom roof maintenance plans as well as roof restoration services!
Why Get A Roof Coating?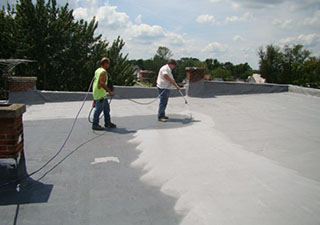 Commercial roofs that are restored with roof coatings can last over a decade longer. It might be hard to imagine that a thin coating can make much of a difference, but it is clear that a roof coating has a major impact. Restoring a roof with a roof coating means no more roof leaks and a longer-lasting commercial roof!
Aside from the positive effect a roof coating will have on the condition of your roof, it will also help keep your commercial building cooler. A roof coating will help your roof reflect the sun, meaning your HVAC unit will get a helping hand. This can translate to significant savings on energy costs!
Call Us Today!
Thinking the time is right for a new roof coating? Reach out to Empire Contractors at (231) 578-4760 and our guys will soon be over to take a look. A roof coating is a cost-effective solution that generally has an amazing return on investment. Our team looks forward to assisting new clients in Cadillac, MI!