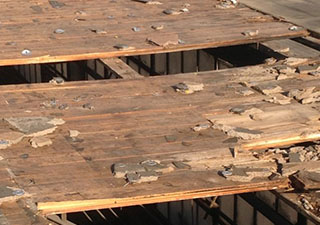 There is no business owner or property manager who likes hearing that their roof needs to be replaced. While the roof replacement process might seem daunting, our team at Empire Contractors is here to take the stress out of it for you. We have been serving business owners in North Muskegon, MI for the last 20+ years and are honored to provide our quality services.
If you believe your facility might be in need of a flat roof replacement, please don't hesitate to reach out to our office. Our number is 231-861-7221 and we are here to serve you.
Types of Flat Roofing Substrates
At Empire Contractors, we aren't a one-size-fits-all contractor. Instead, we work with you to determine the best course of action for your unique property. That is why we provide various types of materials for your roofing needs. A few of the most popular types include: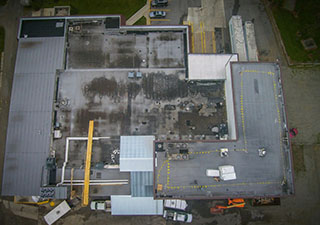 TPO
PVC
EPDM
Modified Bitumen
Built Up
And more
As a full-service commercial roofing contractor, we feel it is important to be versatile and skilled in every aspect of roofing. Our crews and technicians stay up to date on the latest and greatest in the industry. We regularly train on the newest products, and we follow the trends to ensure that our clients are having energy-efficient roofing solutions that can benefit from.
Not Just Set It And Forget It
Our flat roof replacements are not just set it and forget it investments. In order to help your new roofing unit stand the test of time, we always suggest ongoing maintenance. When your roof is inspected on a regular basis we can catch problems in the early stages. This includes manufacturer defects, minor leaks, storm damage, and more. You will always have an accurate picture of the status of your roof.
If you're ready to begin your flat roof replacement for your North Muskegon, MI property, please call 231-861-7221. We will provide you with a new roof and back it with a guarantee for its long term success. Our estimates are free and require no obligation!